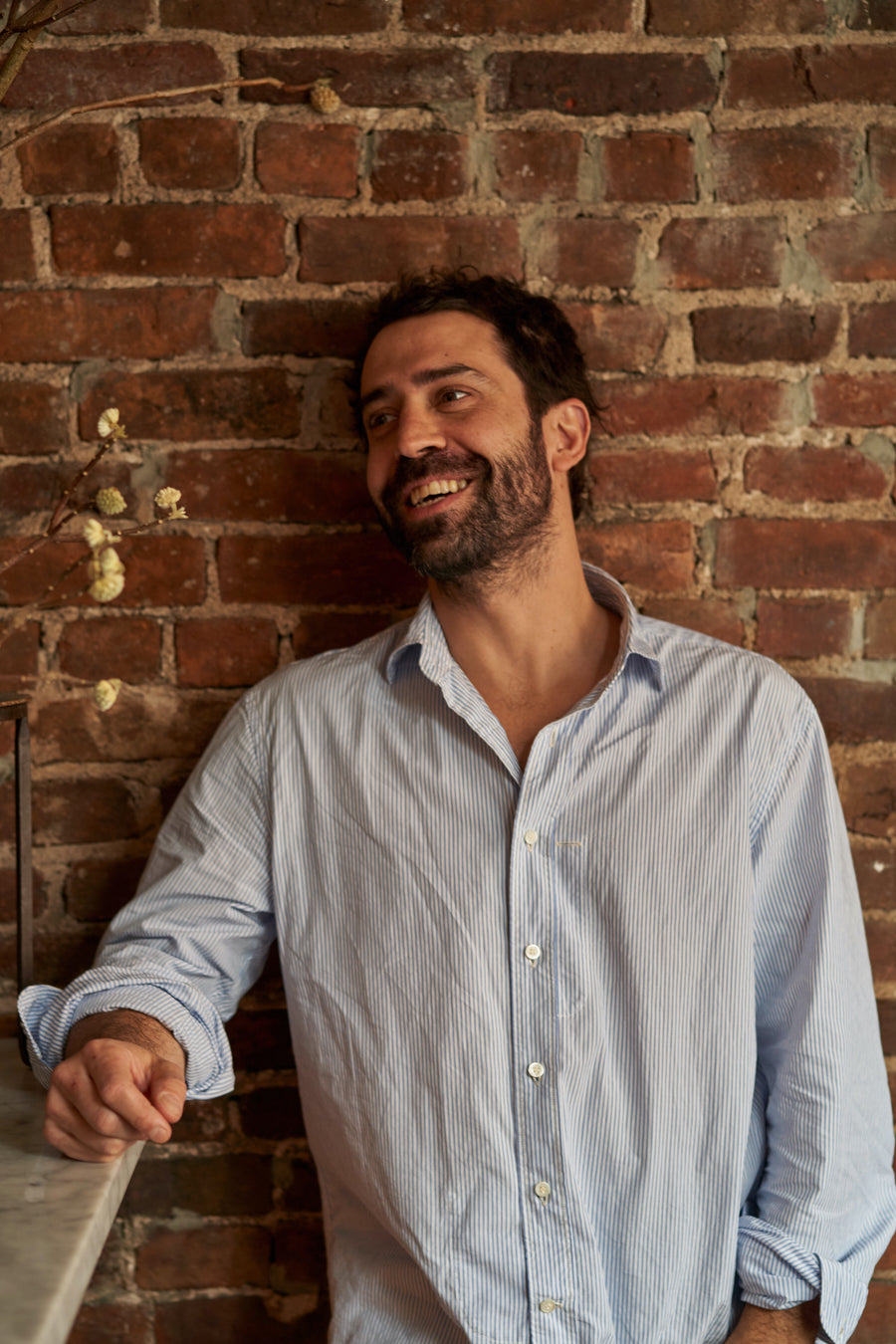 Ignacio Mattos
Chef and Founder
Ignacio Mattos is the Chef and Founder of Mattos Hospitality, which comprises the quintessential New York restaurants estela, Altro Paradiso, and Lodi. Since moving to Manhattan nearly two decades ago, the Uruguayan-born chef has developed a bold style marked by deceptive simplicity, and built a reputation for creating elegant spaces that capture the energy of their city.
estela, Mattos' first restaurant, holds a Michelin star. Flora Bar, his beloved Upper East Side project, opened in 2017 as the flagship restaurant of The Met Breuer and went on to enjoy a wildly successful run until the museum closed last year.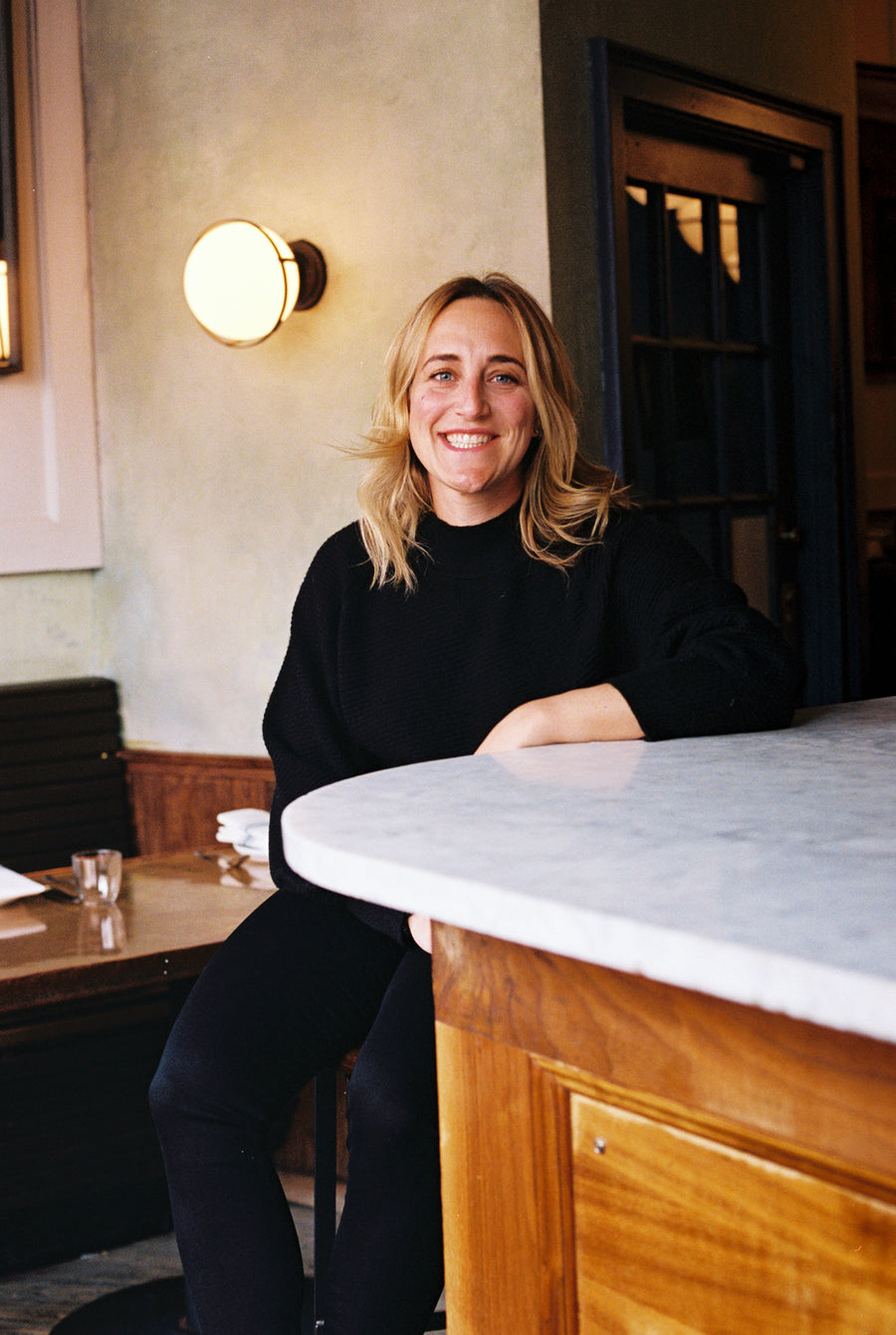 Andrea Czachor
Vice President of Operations
Nights spent working at her father's restaurant in Vermont inspired a young Andrea Czachor to pursue a career in the hospitality industry. After graduating from college, she moved to New York City to join the Patina Group, and went on to climb the ranks at Danny Meyer's Maialino, where she served as General Manager for five of the eight years she was part of the famed restaurant's front of house team. Thanks to her ability to marry passion and process, Delicious Hospitality Group (Charlie Bird, Legacy Records) tapped Czachor as their Director of Operations in 2018, an experience which set the stage for her current role at Mattos Hospitality.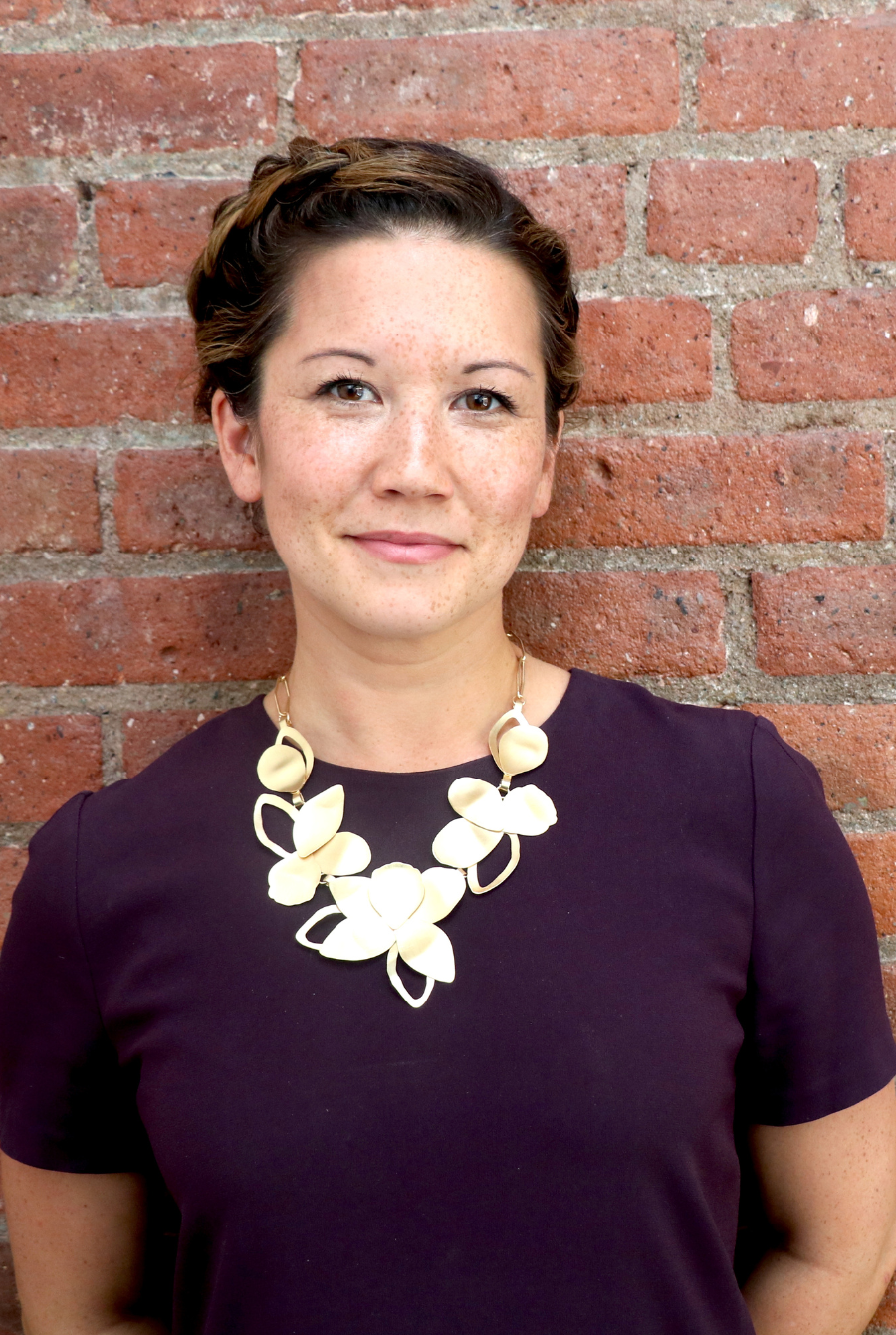 Melissa Termyna
Human Resources Director
Melissa brings her "serve those who serve our guests" approach towards Human Resources to our team.
Her care for people stems from her previous experience with groups such as TKRG, The Dinex Group, Patina Restaurant Group, and more.  Her education in culinary arts has helped her to be an ambassador for these great chefs as well as their guests. These experiences provided her with a strong foundation that has allowed her to support talented individuals seeking to develop their own careers within the industry. 
While all of her experience is impressive, what drew us to Melissa was her outgoing personality, love for hospitality, and genuine care for people.
Lauren Miller
Director of Operations
Hailing from Phoenix, Arizona, Lauren Miller began her career in restaurants in 2013. She has since worked with some of New York City's most esteemed restaurant organizations, including Noho Hospitality Group, Union Square Hospitality Group, and Delicious Hospitality Group. After serving as General Manager of Charlie Bird and Pasquale Jones, she joined Mattos Hospitality in 2021 to carry forward the culture and creative spirit that define estela, Altro Paradiso, and Lodi as the company embarks on a period of growth and evolution.
Colin Martin
Business Development & Project Manager
Colin grew up all over New England, with the majority of his time spent in Rhode Island and Vermont. He studied business and art history at Franklin & Marshall College before moving to New York City in 2015 to begin his career in marketing. He then transitioned into the food world cooking at west~bourne and studying at ICE. From there he moved on to Momofuku and Delicious Hospitality Group where he wore many hats, eventually cementing himself in operations. Colin spends his free time exploring new spots in the city with his friends, hosting dinners, and getting deep into a new show.
Josh Hanover
Bar Manager
Josh is a born and raised New Yorker, a native of Chelsea. He got his start in hospitality with the legendary Buzzy O'Keefe before moving on to work with Geoffrey Zakarian and then Jean-Georges Vongerichton. It was with Jean-Georges that Josh rose within the ranks to become the Beverage Director for the iconic ABC Kitchen as well as its sister restaurant ABC Cocina. After years at the helm of those programs he moved on into the world of hotels before coming back to stand alone restaurants with the relaunch of the storied Pastis by Keith McNally and Stephen Starr as their Bar Director.
Natalie Paolinelli
Events & Marketing Manager
Natalie brings an exciting background to Mattos Hospitality with shared experiences between the fashion and hospitality industries. She has spent 15 years at fashion houses such as Ralph Lauren and off price retailers designing, sourcing, and producing custom home product collections on an international basis. She quickly began growing her retail network connecting the developmental process between customers and suppliers which led to focusing on client experiences in sales and merchandising roles for national department stores. Here is where her love of hosting started to thrive. Always sharing a love for bringing people together while showcasing her Italian heritage of home cooked meals with too many people and not enough chairs, Natalie transitioned seamlessly into event planning by leaning on her previous hospitality experience in cocktail bars, jazz lounges, and fast paced NYC restaurants. Natalie is excited to bring more events, collaborations, and partnerships to the Mattos family while maintaining our esteemed culinary and quality service.